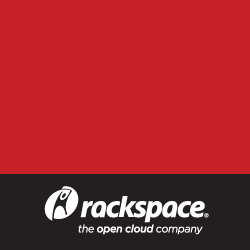 I found Rackspace approximately 4 years ago. After dealing with some lack luster hosting companies who had extremely poor customer service and intermittent hosting services which seemed to be crashing left and right, I had to find a reliable hosting partner. I remember at the time thinking to myself, "can't I just go one week without a customer calling me to complain about their website not working?" Ironically at the time Rackspace was double or triple what I had become used to paying per month for a larger block of hosting space to accommodate all my customers. While price does not always dictate value, I immediately saw the difference in working with Rackspace over previous hosting companies. First and foremost that came in the form of Customer Service. Anyone who has had to deal with hosting a website before knows all too well about Tech Support. I like to think of web hosting as the wizard behind the curtain. They are the ones making sure your website runs well and is accessible to all who try to visit. I tend to think of them as a "silent partner." As with any business partner it requires a great deal of communication to keep that relationship healthy. Hosting is no different.
Rackspace's Tech Support via phone or chat is absolutely one of the best on the market. There has never been a time where I have called in or popped onto chat and had to wait more than a minute to speak to someone. They are one of the few that do not give you "a number" and make you wait an obscene amount of time to speak with them. In addition, Ticket Support is very fast as well. If I create a ticket it is typically addressed and resolved within 24 hours. Absolutely hands down, Rackspace has the best support in the biz and I think that is what has really set them apart. The only negative I will mention is that they are less likely to assist you with simple coding or development issues than other Hosting Tech Support Teams. Most of them will point you to resource documents showing you how to do it but they rarely touch your site themselves. This can be a problem if you are a total novice. But it can also be a good thing because I've had other techs with other companies really screw up a website. So its probably more for your protection.
In addition to their chat support in the past 4 years I have experienced only one outage on any of my websites and I host over 120 websites with Rackspace! That says a lot about them but its also the way their hosting is configured. They use a method called Cloud Hosting which is better than shared hosting because your website is not sitting on one server with hundreds of other websites. Instead one website is hosted across multiple servers. This serves two main purposes. First, if one server crashes your site is unaffected. Second if there are spikes in traffic or anomalies that might occur at any given time the cloud hosting environment can handle and adapt to these changes easily without it hurting the end user experience.
There are some very drastic differences between a host like Rackspace and more of a bargain shoppers option in Bluehost, Host Gator, Godaddy etc. I'd like to list some of the pros and cons below. Some of these are not necessarily Bad or Good, depending upon your needs. Lets start with the Bad.
Check Out Rackspace
Some Not-So-Good Rackspace Features
While Rackspace's Hosting Portal is extremely clean and easy to navigate their Website is very confusing. This is really only an issue when you are first considering their services but it is still very frustrating for me since I am a web designer. The way they structure their pricing and explanation of the pricing is extremely confusing to anyone who is not a server or web development expert. My advice right away is Chat with a sales rep or Call and ask a ton of questions. Their service is very affordable and extremely scalable, so do not let the confusion of their website or pricing scare you away. Like I said they have awesome customer support so take advantage of it!
No cPanel environment. Many hosts now use cPanel or an enhanced cPanel platform. Rackspace does not. Therefore there are some limitations within the hosting portal than can be frustrating. For example, within cPanel there is a File Manager feature that allows me to open the entire website directory right in my browser window. From there I can edit files, upload or download files, even create a zip file or extract a zip file. This is a wonderful feature for me since I can simply give my employees cPanel access and from the file manager they can perform many tasks. Alternatively with Rackspace, the only way to access the folder and file structure for each website is through FTP. So this requires an FTP client such as Dreamweaver, Filezilla, etc. There are several other major features of cPanel that are not a part of Rackspace's portal and it can seem limiting. Typically any of the higher level advanced needs you simply have to contact tech support or open a ticket and they will take care of the issue for you. Rackspace is very particular about security of their servers which is a good thing but it will limit the amount of freedom you have on their system.
No Email. Rackspace does offer email, but it is an added cost. With a typical cPanel host like Bluehost its bundled in. I have an old reseller account with Rackspace so I have been "grandfathered" in to having email as a part of my reseller portal. Therefore, I am able to offer it to my customers but I never do because it sucks. With cPanel hosts they typically offer several options to fetch your mail online such as Horde, Squirrel Mail, and Roundcube. Rackspace offers only their native web mail platform and its pretty basic. Spam has also been problematic for many of my customers. I have been pushing all my customers towards Google Mail via Google Apps for Business since Google's mail services are some of the best in the business and extremely affordable. So with Rackspace even if you open a reseller account I believe at this time you will have to pay additional for email service. If that is the case I hope its better than the service included in my bundle. However I remember calling a year or so ago and asking if the paid email was any different and they told me "no." If that's the case that's all the more reason to not bother! In their defense, part of the reason Rackspace chooses to keep this as a separate service is security. Providing email on the same host and server that is handling your website can be extremely unstable and lead to downtime more frequently.
Slow Connection Time. If you are running a WordPress website I caution you about moving to Rackspace. As much as I love their service the servers are slow to respond with WordPress. It's a bit confusing to understand if you are not a tech geek like me. But there are two different aspects here, Connection Time and Load Time. Load time on their servers is fine and comparable to most other hosts. The connection time however, i.e. the time it takes Rackspace to serve up the website or even start loading the page is long. For example, I would type in a domain name for one of my Rackspace WordPress websites and the screen would simply be white for 5-6 seconds while the browser attempts to connect to the host and requested website… THEN the website would start to load which takes an additional 3-4 seconds. That is NO GOOD! Search Engines are flagging sites for slow connection speed so for me I cannot take the risk. For HTML websites, custom CMS, and even other platforms I've seen no speed issues at all, so Rackspace can be a great choice for a large number of website platforms. Also, in some instances I have seen WordPress websites load fast on Rackspace too. I do still have a good number of customers on their servers running WordPress who are not experiencing major lags in connection time. These sites are typically very small, simple WordPress websites though, not heavy content or graphics.
Here is a short video that helps to explain just what Cloud Computing is and why it is beneficial. 
Some Pretty Awesome Rackspace Features
Maximize Uptime – as mentioned above I have seen virtually NO downtime for my customers since switching. Talk about eliminating headaches! Rackspace can proudly boast 99.99% uptime. I would absolutely agree that has been the case and and for 95% of my customers it has in fact been 100%. Several factors are directly responsible for this. First, they provide cloud hosting instead of shared which stabilizes your website across hundreds of servers instead of relying on one shared server which also stores hundreds of other websites. Second, in the cloud environment they manage to keep everything separate. The website, any databases, and email services are all stored separately. This way if there is a threat or breach to one, all three are not affected.
Supports most Programming Languages – Rackspace has server options available that can suport PHP or .NET websites. Specifically they are well versed in handling sites running on WordPress, Joomla, Drupal, DotNetNuke, and MySQL. So whether you have a custom built CMS, a static HTML website, or are using a CMS system like WordPress, they can easily accomodate your needs.
Easily Scalable – while most hosts are scalable, it can tend to be a "process" and take time or lots of help to scale up your hosting to accomodate your website. However, with Rackspace since everything is cloud based you can literally scale up on the fly. For example if you need Cloud File Storage, you can simply add it directly from your hosting portal and the space used will simply be reflected in your next bill. Or if you need a Cloud Server installed instead of using the Public Cloud you can easily do that too. At all stages I recommend speaking with tech support or sales to facilitate these upgrades and answer your questions.
Fantastic Customer & Tech Support – as mentioned above, I'm connected to someone in a minute or less every time whether I call in or pop onto chat. That is pretty hard to beat. Plus the representatives are skilled, knowledgeable, and 9 times out of 10 I can have my problem solved right in the chat window. Alternatively from your Hosting Control Panel you are able to create trouble tickets and those are typically resolved or addressed in 24 or less.
So, while my negatives look considerably larger than my positives don't let me long-winded explanations fool you. Overall the negative remarks are minimal and I would give Rackspace a 9 out of 10 for hosting. That number should hold considerable weight for you as well since I've been with then for over 4 years now. Usually once the "honeymoon" is over, your opinion of a product, service, vendor, etc starts to diminish. However, Rackspace has proven themselves to be high quality, reliable, responsive, and worth every penny.
Get Started With Rackspace